Nickelodeon's "Game Shakers" certainly shook things up with the premiere of their September 16th episode! Called "The One with the Coffee Shop," the special episode is loaded with themes and references to the classic '90s show "Friends!" Each "Game Shakers" cast member had a blast portraying each of the show's six famous characters. They even included their own version of the song "Smelly Cat," a song made famous by the character Phoebe on "Friends."
Can you spot all the "Friends"-themed parodies in this episode? If you're not familiar with all the hilarious homages, we have a short list of ways the Nickelodeon episode pays tribute to the classic '90s sitcom:
1. The Opening Credits
"Friends" is well-known for its opening credits of the cast dancing in a fountain to the song "I'll Be There for You." "Game Shakers" had a freakin' awesome outro that parodied the classic credits to a t! It's so refreshing (and funny) to see all our beloved cast members act like mini versions of the Friends cast. Can you guess which "Game Shakers" cast member is impersonating which "Friends" character?
2. The Coffee Shop
For the main setting of this episode, Dan Schneider and the producers helped recreate the famous Central Perk coffee shop from Friends. On "Game Shakers," the coffee shop is called "I'll Be There for Brew," a clever reference to the "Friends" theme song! The set is covered in large coffee cups, huge couches, and a ton of characters similar to the ones seen on "Friends" like the coffee shop's manager Gunther and even Chandler's ex-girlfriend Janice who has an extremely….. shall we say….. recognizable laugh!
3. References Galore!
There are a ton of scripted lines and settings that pay homage to the classic "Friends" sitcom. Here are a few "Friends" themes and references you may have missed:
Hudson gives a great big Joey-style "How you doin?"

 
The wifi password at the cafe is "iHateRoss" which is a direct reference to the animosity Gunther has for Ross.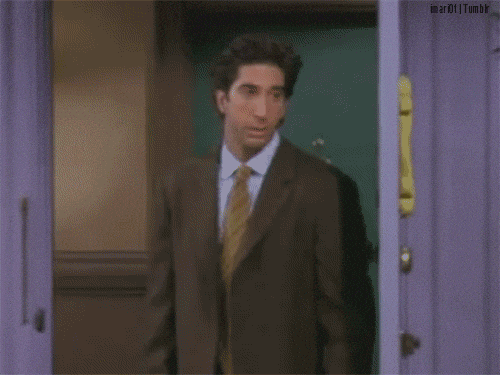 When Babe says "No one told me life was gonna be this way," Hudson claps afterwards– another cute little reference to the "Friends" theme song.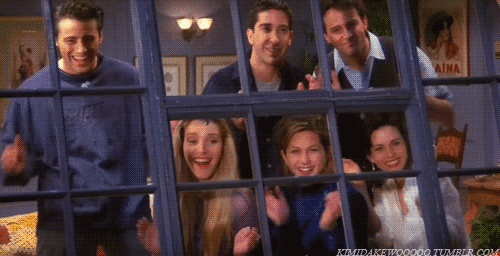 Babe and Kenzie's breakup alludes to a similar break up between Ross and Rachel on "Friends."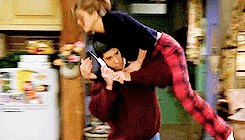 Kenzie's gets the notorious "Rachel" hairstyle.
Hudson sings some super weird Phoebe-like songs that are kinda dark (but also kinda funny)!
Bonus: Don't forget to check out the After Party episode. In real life, the "Game Shakers" cast are great friends too. But just how well do they know each other?! They participate in a friendly trivia game to find out!
Can you spot all these "Friends" themes now?! Rewatch the episode and see how many you can count! We're so excited that "Friends" has made its mark on the Schneiderverse!
"Game Shakers" is an American live-action sitcom, created by Dan Schneider, currently airing on Nickelodeon. The series stars Cree Cicchino and Madisyn Shipman as pre-teens that start a multimillion dollar gaming company and take on a rap superstar, played by Kel Mitchell, as their business partner. The series is produced by Dan Schneider, an American actor, TV and film actor, and producer.